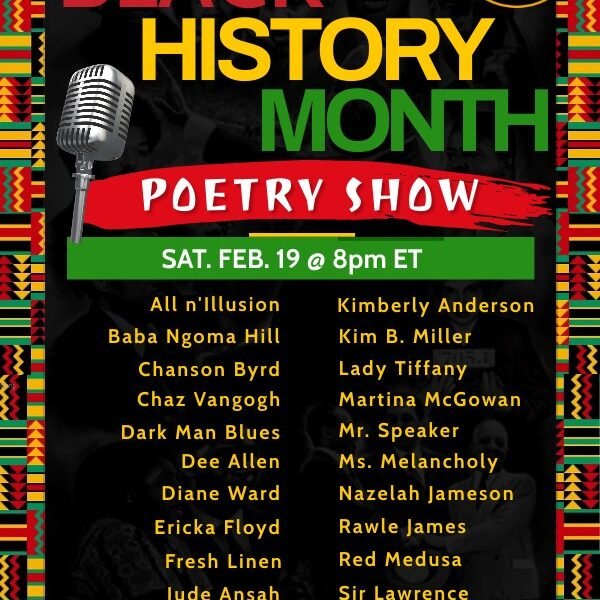 WIW Black History Month Poetry Show!
SATURDAY, FEBRUARY 19, 2022 AT 8 PM EST
Join us for our 2nd Annual Black History Month Poetry Show! We are featuring 22 of some of the most crafted poets in the world today!
AllnIllusion, Baba Ngoma Hill, Chanson Byrd, Chaz Vangogh World, Dark Man Blues, Dee Allen, Diane Ward, Ericka Floyd, Fresh Linen, Jude Ansah, Key, Kimberly Anderson, Kim B. Miller, Lady Tiffany, Martina McGowan, Mr. Speaker, Ms. Melancholy, Nazelah Jameson, Rawle James, Red Medusa, Sir Lawrence, Special K.
Each poet will have 6-8 minutes to read. Bios & handles will be available in the event chat.
This is a SAFE SPACE! Absolutely NO hate speech or crappy attitudes will be tolerated.
Zoom info will be posted the day of/ before the event.