Talking Tough – Using Poetry to Tackle Mental Health Stigma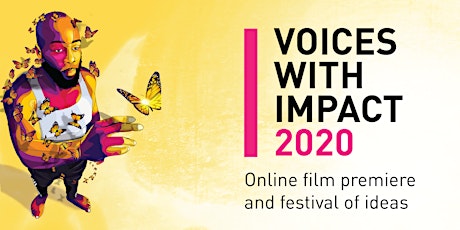 Date And Time
Wed, June 24, 2020
1:00 PM – 2:00 PM EDT
Our Voices Will Be Heard: A week of films, conversation, and exploration
About this Event
In this session, we will watch "Factory Talk," which uses poetry to explore issues related to queer mental health in a traditionally masculine profession. Then, together, we will explore how poetry and mental health converge. There is a lot of poetry on the subject of mental health and at most poetry events you'll likely hear a piece or two that centre around these themes. Why, then, is it so difficult to talk about mental health in real life, when it is so prevalent in poetry? Why and how does this artform lend itself so well to discussing these issues? How can we use this to tackle stigma?
As we discuss these ideas, we will complete writing exercises and by the end of our time together we will have explored some of our own thoughts, had a chance to express them, and contributed to a collective piece challenging the current stigma attached to being open about your mental health – whether you have never written poetry before, or you're a seasoned writer.
Filmmaker / Guest Speaker: 1990s Chris
1990s Chris (he/him) is a queer, working class poet from Hereford, working in the midlands and the south west. Writing primarily for film and audio, Chris has been commissioned by BBC arts for a radio production on bisexuality as well as working on a number of projects for Channel 4's Random Acts. He has written for the Courtyard Theatre, and is currently the writer at Neoteric Dance Company, recently screening their debut film in the National Army Museum, London. Chris has a history of producing high quality work for arts council funded projects as well as performing across the UK, at venues such as The Tobacco Factories, The Eden Project and the Royal Albert Hall. His work hopes to start conversations around queer identity, masculinity and class.
Filmmaker / Guest Speaker: Amilcar Javier
Amilcar Javier (he/him) is a New York City based actor training in advanced acting techniques with Anthony Abeson. He has starred in numerous award winning films and appeared on television internationally. As a filmmaker, he has lent his talents as a producer and graphic designer on multiple short films that are consistently successful on the festival circuit. Amilcar is also a proud Hermano of La Unidad Latina, Lambda Upsilon Lambda Fraternity, Incorporated and active mentor to youth in film and technology. He is honored to be making 'Masc', supported by Art With Impact, allowing him to fulfill his goal of helping others through film.
For more information about Voices With Impact 2020, please visit Art With Impact.