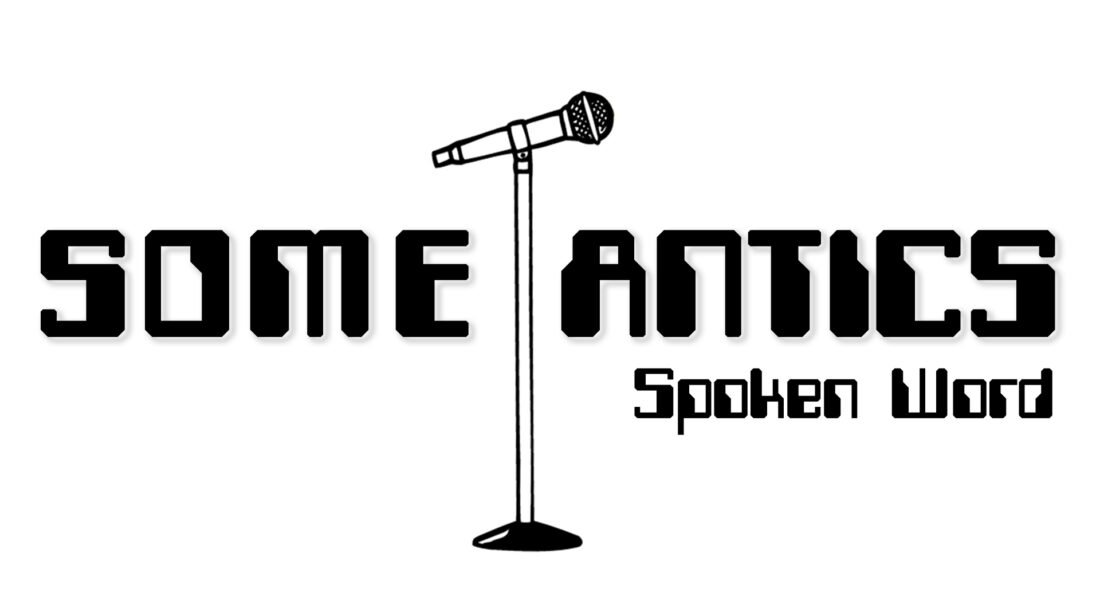 Some-Antics Spoken Word – Online 8!
Friday, January 8, 2021 at 3 PM EST
Public

 

Anyone on or off Facebook
After the recent announcement Leicester will be in lockdown until androids dream of electric sheep, we will be starting 2021 online! Let's start as we mean to go on!
As usual we have spoken word open mic, a poetry slam, DJ mixes from Ninja Bob and Myoptik, as well as the incredible Alex Tyler featuring!
Open micers can send in videos up to 5 mins. Please note the open mic is limited to 10 acts which will be drawn randomly if we get more than 10.
Slam Etiquette:
• Three minutes per poet
• Points deducted for going over time
• Two rounds of slam
• Original material only
• The winner will be decided by a judging panel
• Limited to 7 slammers drawn randomly
• Just for fun or rhyme to the death, either way rhyme with a smile!
The winner of the Slam will win a Some-Antics notebook and a place in our Championship Slam 2021!
Please send your videos using 
wetransfer.com
 to someanticsleicester@gmail.com or to Sammy Nour
via Facebook Messenger by Thursday 7th January in order to give our video editor Kyle Coare
time to work his magic and upload them to our Youtube Channel.
Happy new year!