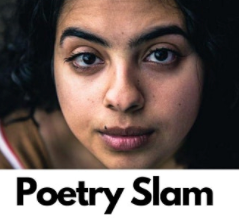 POETRY SLAM – Live Online – Audience- Chat With The Judges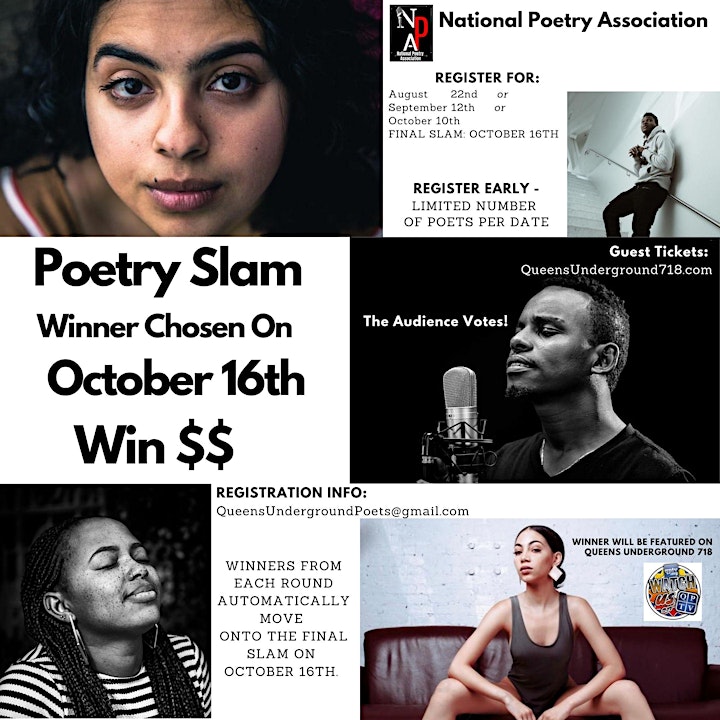 POETRY SLAM, Live Online, 3 Fridays, Winner Selected on October16th
About this Event
Queens Underground and the National Poetry Association Presents
The Live Online POETRY SLAM
with the Audience Voting
October 16th
Win $200 & More Free Stuff! The Audience Votes Also!
TIME: 9pm – 11:30pm
Pre-Slam Dates with Winners Competing on October 16th for the Grand Prize: $200
August 22nd
September 12th
October 10th
Final Slam: October 16th
Register Today, Limited Number Accepted Per date
Buy Your Live Online Ticket Today!
Chat and Vote with the Judges!
Featuring Poets & Judges: Mariah Scott, Mr. Orange Live and M.A.Dennis & More!