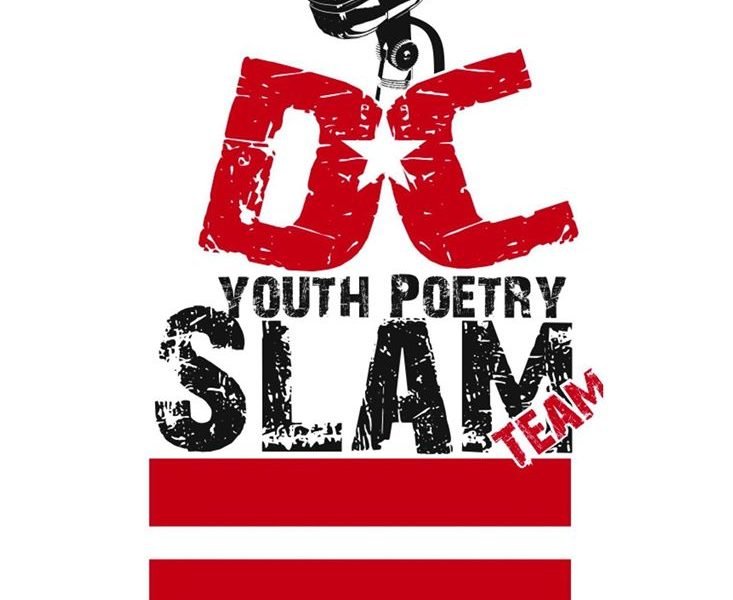 Poetry Reading: Ameer, Awkward-Rich, Brings Plenty, and Dargan
Thursday, June 11, 2020 at 6 PM – 7:30 PM

Split This Rock presents a poetry reading with Justice Ameer, Cameron Awkward-Rich, Trevino L. Brings Plenty, and Kyle Dargan. This reading will be streamed live via YouTube on Thursday, June 11, 6-7:30 pm EDT.

Accessibility: Links to live captioning, as well as an access copy of the poems and host comments, will be available. A link will be provided on this page, in the YouTube video description, and Twitter immediately prior to the reading. A captioned video of the reading will be posted on YouTube after it concludes. We will post on social media when it is available. For other accessibility questions, please contact us at access@splitthisrock.org

More about the poets and Split This Rock below.

About Split This Rock
Split This Rock cultivates, teaches, and celebrates poetry that bears witness to injustice and provokes personal and social change. It calls poets to the center of public life and fosters a national network of socially engaged poets. All of Split This Rock's programs are designed to bring poetry of provocation and witness into public life and to support the poets who write and perform this critical work. Learn more at splitthisrock.org

About the Featured Poets

Justice Ameer is a poet and organizer based in Providence, Rhode Island. Xyr work explores the experience of being a Black trans woman in a post-racial and potentially post-apocalyptic America. Xeis a Pink Door fellow, FEM Slam Champion, and two-time Providence Grand Slam Champion. Justice was the Grand Marshal of the 2019 Rhode Island PrideFest. Xe is also a co-writer and producer of the theatrical production ANTHEM. Xyr work has been published in Glass Poetry Press, POETRY magazine, The Nation, and the BreakBeat Poets Vol. 2: Black Girl Magic anthology. Photo by Ally Schmaling.

A poet and critic, Cameron Awkward-Rich is the author of Sympathetic Little Monster (Ricochet Editions, 2016) and Dispatch (Persea Books, 2019), winner of the 2018 Lexi Rudnitsky Editor's Choice Award. His poetry has appeared in Narrative, The Baffler, Indiana Review, Verse Daily, The Offing, and elsewhere, and he has received fellowships from Cave Canem and The Watering Hole. Cam holds a PhD in Modern Thought and Literature from Stanford University and is Assistant Professor in Women, Gender, Sexuality Studies at the University of Massachusetts Amherst. Please visit his website: https://www.cawkwardrich.com/

Trevino L. Brings Plenty work has appeared in Yellow Medicine Review, Red Ink Magazine, World Literature Today, Plume, Prairie Schooner, North American Review, Waxwing, Poetry, and New Poets of Native Nations. He received his MFAin Poetry from Institute of American Indian Arts. He has two poetry collections: Wakpá Wanáǧi, Ghost River and Real Indian Junk Jewelry. Photo by by Richard Darbonne.

Kyle Dargan is the author of five collections of poetry, most recently Anagnorisis (TriQuarterly/Northwestern UP, 2018), which was awarded the 2019 Lenore Marshall Poetry Prize and longlisted for the 2019 Pulitzer Prize in poetry. For his work, he has received the Cave Canem Poetry Prize, the Hurston/Wright Legacy Award, and grants from the D.C. Commission on the Arts and Humanities. His books have also been finalists for the Kingsley Tufts Poetry Award and the Eric Hoffer Awards Grand Prize. Dargan has partnered with the President's Committee on the Arts and Humanities to produce poetry programming at the White House and Library of Congress. He's worked with and supports a number of youth writing organizations, such as 826DC, Writopia Lab, Young Writers Workshop, and the Dodge Poetry high schools program. He is currently an Associate Professor of literature and Asst. Director of creative writing at American University. Photo by Marlene Hawthrone.