Poetry Performance: Shirley May – Live Stream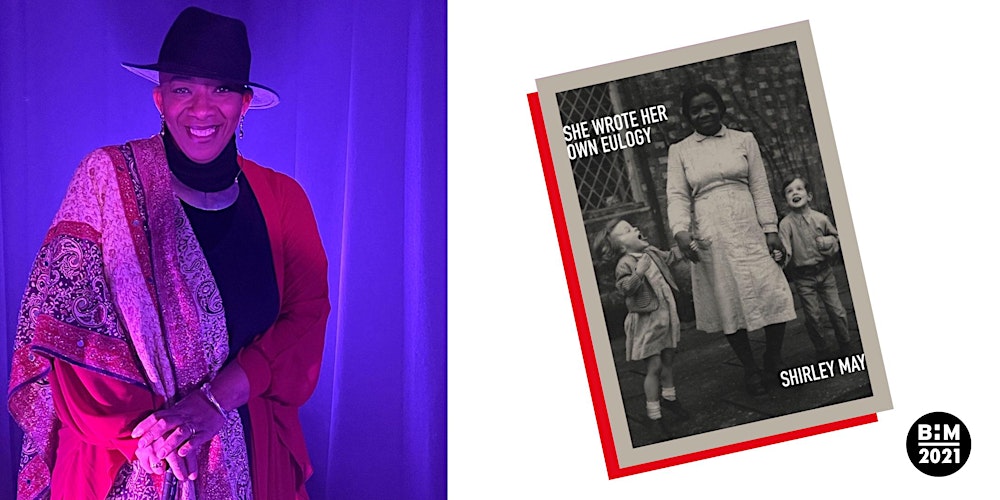 Fri, 22 October 2021
13:00 – 14:00 EDT
Live streamed poetry performance and reading by Shirley May
About this event
Extraordinary poet and author Shirley May will be live at Hull Central Library and streamed to an online audience.
Join us via Zoom for a poetry performance and reading as Shirley shares excerpts from her book, She Wrote Her Own Eulogy.
About Shirley May
Shirley May has performed predominately in the North West, nationally and internationally, appearing at the Nuyorican Poets Cafe in New York and the Calabash writing festival in Jamaica.
She is the director of Young Identity writing collective, which primarily works with 13-25 years old. Young Identity works in partnership with, HOME, MIF, Literature festival and sick festival many organisations in the city of Manchester. Shirley believes her role is to make both performance and page poetry accessible to young people in Manchester. She has worked for 18 years to promote a culture around performance poetry to make it "cool" and happening by mentoring and supporting new writers in schools and community groups. Shirley and her team of young writers and mentors believe that the voice of young people in writing is as valid as adult writers. She seeks to free "de inna voice."
Her peers are Lemn Sissay, Kei Miller, Khadijah Ibrahiim, Malika Booker, Kae Tempest, Roger Robinson and Saul Williams. She has worked alongside great names in poetry by offering a platform for their work to be showcased, at events that she has organised. Many of these events can be seen on YouTube such as Speakeasy and One Mic Stand.
Shirley Is featured in anthologies by suitcase press, and crocus books. Shirley May's first poetry collection has been published by Wrecking Ball Press. She Wrote Her Own Eulogy, slipping in and out of distinct patois, tells of diaspora and home.
She's a motivational speaker and through her work, she tries to inspire, challenge and give tailored advice to groups and individuals especially around creating personal goals and looking at ways to achieve them by signposting them to groups and organisation with training and development at their heart.