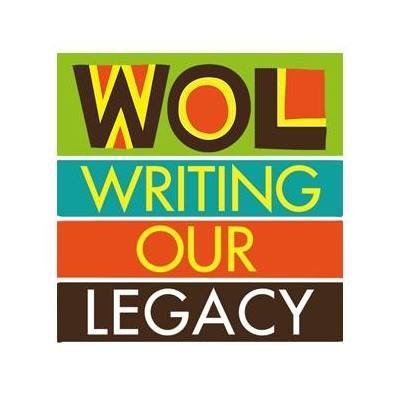 Online literary event: Open mic, performance & poetry
Saturday, September 5 (Oct 3, Nov 7), 2020 at 7 PM – 8 PM UTC+01
Join us for an evening of open mic, performance and poetry.
Join poet Akila Richards, plus special guests, for an open mic, performance and poetry evening as part of our online literary event series in autumn 2020.
5 Sept: Live set from Gambian master percussionist Musa Mboob, further artists to be confirmed
Each evening will run 7-8pm, with a finale DJ set to get up and dance from Fever2Ray of African Night Fever.
Tickets £5 / £3 concession / by donation
Book now via Eventbrite
To see all of our Online Literary Events in October and November, plus all of our New Narratives events for 2020, see Eventbrite or our website.
Featured artists
Akila Richards
Akila is an award-winning writer and poet. She performs and reads inter/nationally and collaborates within a range of art genres. Her short story 'Secret Chamber' was published in Peepal Tree Press' anthology Closure as were her poems in the 'Filigree' anthology of Black British Contemporary Poetry in 2018. Current work includes printed poems on clothes and textiles in a collective exhibition for 'Constructed Geographies'. Akila is due to publish her first poetry pamphlet.
Akila's portfolio includes managing creative projects with the current Lit-Up Mentoring/Publishing Scheme for Waterloo Press and programming for the international Mboka Literature Festival.
African Night Fever
African Night Fever showcases African music in the Brighton and the South East of London.
africannightfever.co.uk
Musa Mboob
Gambian master percussionist and lead vocalist brings audiences an electrifying blend of Afro Manding fusion and tantalizing traditional West African rhythms stem from the deep roots of vibrant life and cultures of the smiling coast of Africa. Blending and fussing the traditional instruments with modern electronic guitars to meet the demand of the 21st century diaspora, Musa has earned himself a reputation of a true entertainer and a master of the art through his creativity and innovative approach to the new style of West African Music. Musa learned his craft with the watchful eyes of The Gambian pioneers of Afro- Manding music Ifang Bondi Band rising to make a name for himself with his unique style and approach that takes audiences on a cross cultural musical journey.