Mama's Ignite Fireside Circle – The Fire in Our Words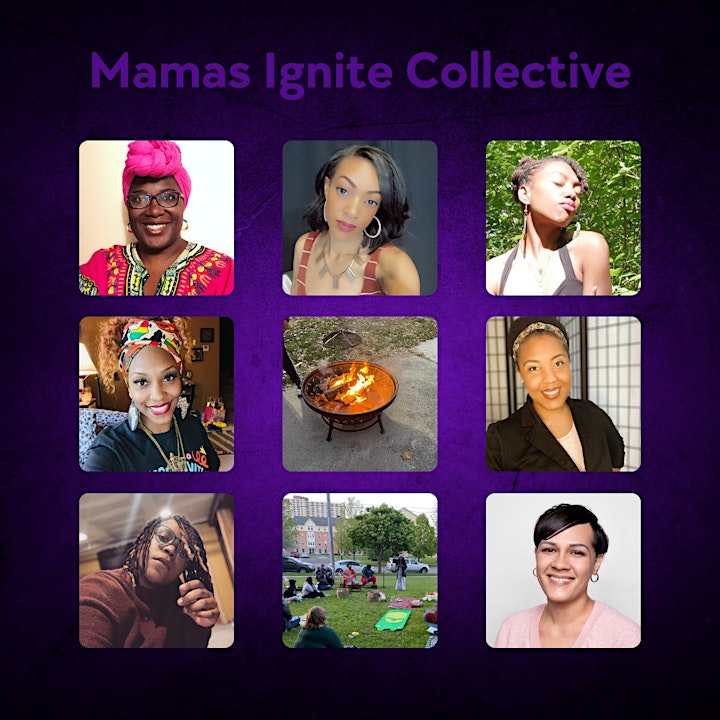 Spark your creativity in community with Mamas Ignite Collective. A night of music, poetry, conversation, writing and more.
About this event
What about your creativity?
Daily we come up with creative ways to care for our families, our children and our work. Where is the space and time for BIPOC mamas to get creative and vibe with one another using our unique perspectives. When brother George Floyd called out to all mamas, we all heard the call and we gave even more of ourselves. We had a lot to say and even more to do.
Mamas Ignite Fireside Circle
A series of online and in person events whereby BIPOC mothers can ignite their creativity and healing by participating in songwriting, poetry, visual art and sound healing – coupled with reflection, affirmations, food and a fire; culminating in a final concert of the new works ignited by the mothers.
The Mamas Ignite Collective
A collective of Black and POC artists compiled of Mamas and Aunties bringing together our different skills and backgrounds to create gatherings that encourage mamas to be creative and use art as a way to grow, heal and be in community.
So every month on the second Thursday of the month we will gather for some music, sound therapy, conversation, poetry and art making with one another.
Virtual Events will be on Dec 9th, Jan 13th, Feb 10th
In person events will be on Mar 10th, Apr 14th, May 12th
Funding is provided by The Creative Response Fund, a program of the Office of Arts, Culture and the Creative Economy in the City of Minneapolis and also in part by The Kresge Foundation.
"You can't use up creativity. The more you use, the more you have."
Maya Angelou