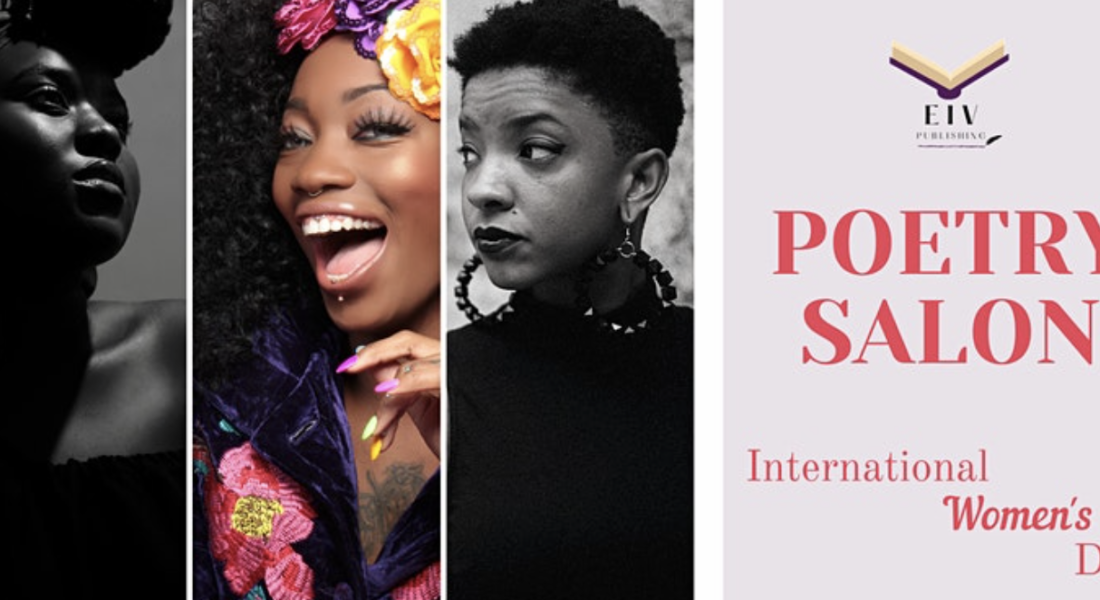 International Women's Day Poetry Salon
Wed, 10 March 2021
14:30 – 16:30 EST
'I loved your poetry event, thanks for hosting!' – (S.H)
'OMG! That was wicked!' – (A.B)
An amazing evening. Thank you!. 👌🏾❤️👏🏾👏🏾👏🏾👏🏾👏🏾 – (C.G)
"Fabulous evening. Thanks, I really enjoyed it……..some very talented people!" – (I.C)
'It was a fantastic event last night, very talented people. One of the best evenings I have had in a long time.' – (J.J)
This is our third event and they get better each time. If you missed our previous ones, be sure not to miss this and join us for what promises to be another exciting evening overflowing with talent from international poets and spoken word artists.
Invited artists bring their unique take on current events and other issues that have touched their hearts and drawn them to write. We'll also be sharing and remembering some of our favourite work from other black poets and wordsmiths and every event includes an open mic session where we discover new talent.
The event is working in conjunction with the international book project 'Letters To My Younger Self.' This project is working with women's groups and individuals around the world to collect themed letters filled with advice and love to their younger self.
For more information on the project visit: itshttps://www.eivpublishing.com/collaborations.
EIV Publishing and it's facilitators reserve the right to remove attendees or participants that are disruptive during the event.