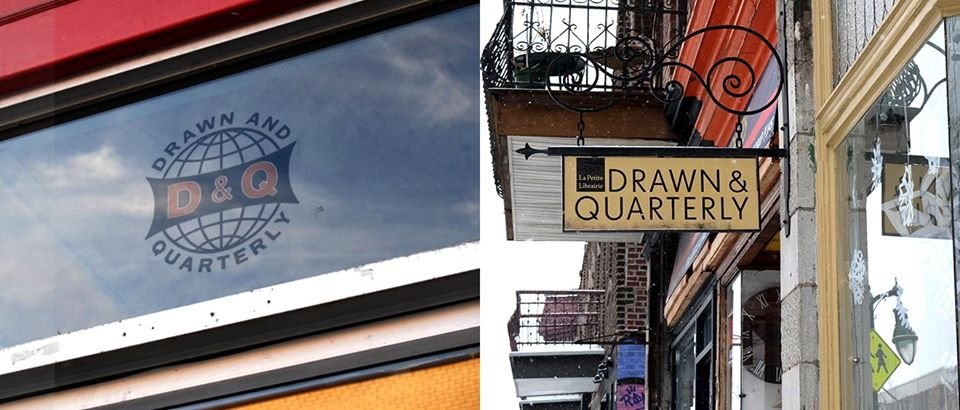 Indigenous Literatures Book Club Online- Postcolonial Love Poem
VIRTUAL BOOKCLUB – VIA ZOOM
♥
The Indigenous Literatures Book Club focuses on work by indigenous writers from around the world. Hosted by Tara McGowan-Ross, a Mi'kmaq multidisciplinary artist and writer, the meetings will take place every 4-6 weeks and are open to all.
For our next meeting, we will gather virtually on May 26th 7 pm to discuss POSTCOLONIAL LOVE POEM by Natalie Diaz.
Where and How Can I purchase the book? Via our webstore of course: http://mtl.drawnandquarterly.com/posts/webstore-faq
We Ship Canada-wide & deliver to some postal codes near the store in Montreal!
By purchasing your book at Librairie Drawn & Quarterly you help support events like this one, independent publishing and retailing, our neighborhood, and authors both local and from around the world who depend on independent bookstores for their livelihood. Your support is appreciated.
///////////////////////////////////////////
POSTCOLONIAL LOVE POEM is an anthem of desire against erasure. Natalie Diaz's brilliant second collection demands that every body carried in its pages—bodies of language, land, rivers, suffering brothers, enemies, and lovers—be touched and held as beloveds. Through these poems, the wounds inflicted by America onto an indigenous people are allowed to bloom pleasure and tenderness: "Let me call my anxiety, desire, then. / Let me call it, a garden." In this new lyrical landscape, the bodies of indigenous, Latinx, black, and brown women are simultaneously the body politic and the body ecstatic. In claiming this autonomy of desire, language is pushed to its dark edges, the astonishing dunefields and forests where pleasure and love are both grief and joy, violence and sensuality.
Diaz defies the conditions from which she writes, a nation whose creation predicated the diminishment and ultimate erasure of bodies like hers and the people she loves: "I am doing my best to not become a museum / of myself. I am doing my best to breathe in and out. // I am begging: Let me be lonely but not invisible." Postcolonial Love Poem unravels notions of American goodness and creates something more powerful than hope—in it, a future is built, future being a matrix of the choices we make now, and in these poems, Diaz chooses love.
/////////////////////////////////
NATALIE DIAZ is the author of the poetry collection When My Brother Was an Aztec. She has received many honors, including a MacArthur Fellowship, a USA Fellowship, and a Lannan Literary Fellowship. She teaches at Arizona State University.
/////////////////////////////////////////
Librairie Drawn & Quarterly recognizes that our bookstores are located on the unceded territory of the Kanien'kehá:ka. Many of us refer to Montreal as our home, but it is named Tiohtiá:ke. This has always been a gathering place for many First Nations and continues to be home to a diverse population of Indigenous peoples. It is important to think about how each and every one of us has arrived here. We are grateful that creating and sharing stories has been a part of this land for thousands of years and we urge you to seek out a story that is different from your own.
/////////////////////////////////////////
♥ Please email events@drawnandquarterly.com if you have any questions ♥