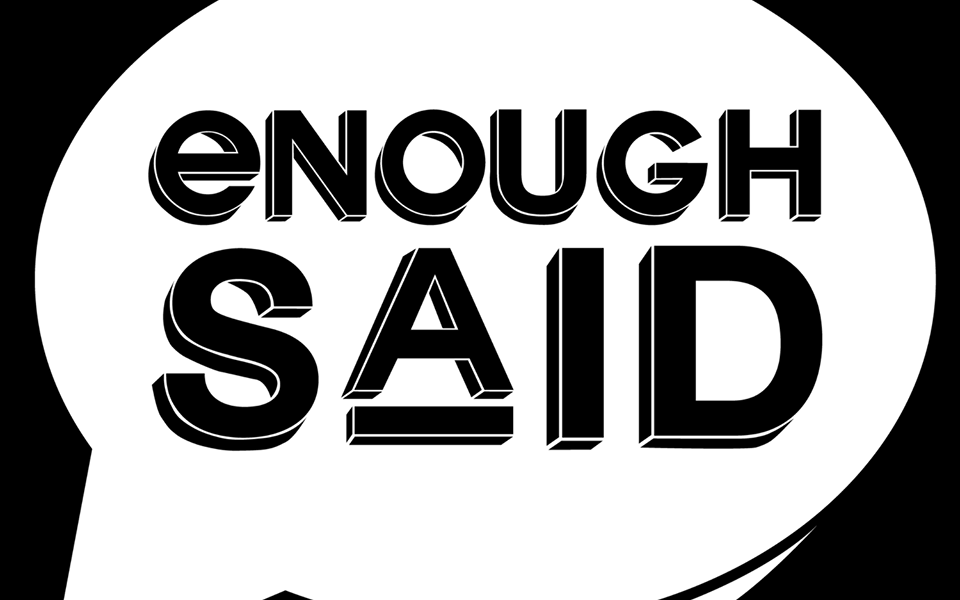 Enough Said Poetic Distancing Slam feat. Andi Stewart
Join us on Zoom for an exciting online video slam, as we share our stories to stay connected during this time of social distancing!
——————
Enough Said Poetry Slam is a slamily where you can share your poems/words/stories/etc, listen to other people share theirs, click for your faves and maybe even win a prize!
Please donate to register as a poet or audience member. All funds donated go toward paying our artists: https://bit.ly/3fEeKkg
Zoom link and password will be included in your confirmation email.
——————
FEATURE POET – ANDI STEWART
Three-time Australian Poetry Slam nationalist finalist, Andi Stewart lives and breathes poetry. A fixture in nipaluna/Hobart, they founded WhamBamSilverSlam! and ROWDY, have worked for Byron Writers Festival, TasPride, NAYRI NIARA Good Spirit Festival, and Hobart Writer's Festival, and have featured at multiple events including GriffithSlam, Rye Words at Dark Mofo, and Slamalamadingdong. Their words transcend boundaries and gender barriers to hit galactic metaphors and meta cognitive rhymes; exploring all things queer, Christian, political, and progressive, with a little side of love.
SUPPORT FEATURE – REN ALESSANDRA
Ren is a Melbourne based poet and librarian. Still pretty new to the scene, she won her first ever slam at GriffinSpeak during the MSWP Festival and was shortlisted for the Melbourne Spoken Word Prize last year and is currently working on her first collection. Her writing is currently exploring her reframing of relationships with her self and those around her and the breaking down of walls that are built before us, not for us.
——————
POETRY SLAM RULES
Maximum of 15 participants in the online slam. Everyone is welcome, from bedroom poets to experienced performers. Please register in advance of the event.
3 min time limit, no props or costumes, share your original poems, stories, raps, rants and monologues with a live and engaged audience.
Random people from the audience become the judges and the highest scoring poet wins! 1st, 2nd & 3rd place PRIZES to be awarded!
But remember: The points are not the point, the point is poetry!
——————
Enough Said Poetry Slam is proudly supported by Culture Bank Wollongong and Julian Luke Centauri.
We acknowledge we work and share our stories on the land of the Wodi Wodi people of the Dharawal nation and pay our respects.